Product Introduction
Flat Panel Display Production related Equipment
Rubbing Machine
This equipment perform rubbing the alignment film in a certain direction in order to align liquid crystal molecules.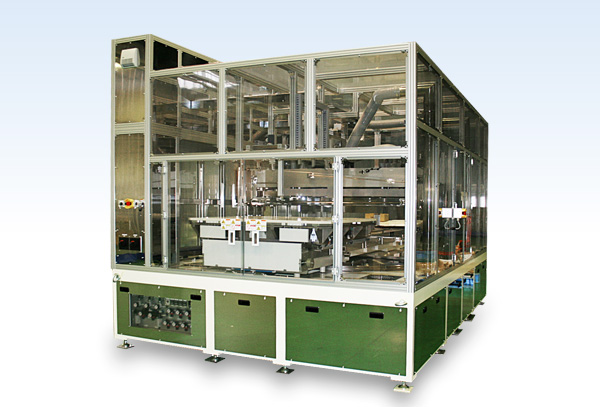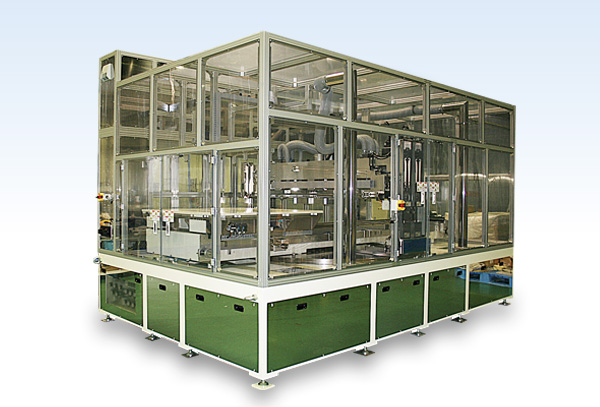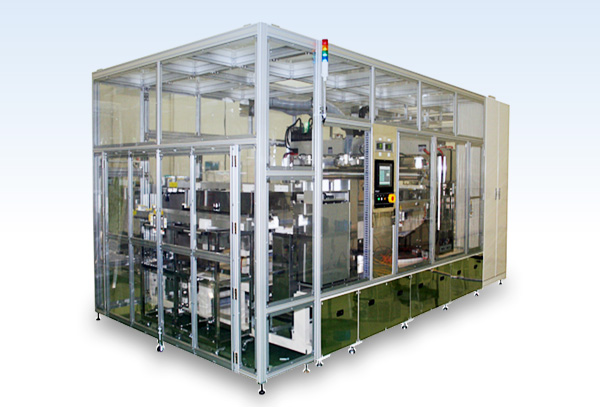 Features and Intended Use
This equipment corresponds from TN to FFS (IPS), also corresponds to the size of G10.5. High accuracy GAP of roller and stage, well-balanced high accuracy roller, stable traveling accuracy.
| | |
| --- | --- |
| Model | RLA · RLB · RLD · RLF series |
| Use application | Alignment processing of liquid crystal alignment film |
An example of specifications
| Items | Specifications |
| --- | --- |
| Rubbing method | Stage driven rotating rubbing system  Single roller type / Double roller type |
| Stage speed | Stage speed |
| Stage material | Fluorine coating or ceramics |
| Stage driving method | Ball screw or linear motor |
| Roller rotation speed | 1 to 2,000 (3,000) rpm |
| Roller material | Aℓ or Aℓ / CFRP composite material |
| Roller angle | -47 degrees to + 47 degrees |
| Gap accuracy of roller and stage | ± 40 µm (G 8) |
| Static electricity control | Photo ionizer / Ionizer / Humidification / Slant substrate peeling / Others |
| Other (option) | * Please feel free contact us the following optional equipment as well. Eccentric measuring equipment, Cloth attaching equipment, Automatic roller exchange equipment, Roller stocker, Roller wagon, and etc. |